Alfa AWUS051NH Wifi USB Adapter 2.4 GHz & 5.8 GHz
Most powerful strong 5.8 GHz adapter for Key recovery
The Powerful Alfa AWUS051nh antenna is the best to perform wifi password penetration testing on 2.4 and 5.8 GHz networks.
It has capability to audit both Wifi encrypted networks on the 5.8 Ghz & 2.4 GHz bands.
It connects via USB to Windows 7, 8,8.1 and Windows 10, Mac OS X.
Powerful WiFi Antenna
It works to launch WiFi Pen testing on WPA WPA2 & WPS encrypted access points.
Please click the video below to watch live video of the adapter.
The Alfa brand of powerful USB adapters are for many years considered to be the best top of the line within WiFi USB adapters being the best in the world.
The WiFi adapter can handle high heat and run for hours and hours without interruption.
The AWUS051NH model not only allows for 2.4 GHz WiFi Pen testing but also the 5.8 GHz range.
It is recommended to have this adapter in your WiFi pen testing arsenal for professional setup.
SecPoint has this adapter in stock and ships world wide after customer request.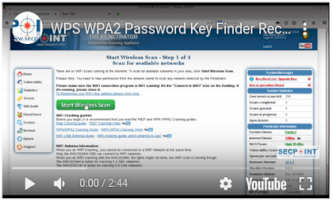 Best Cyber Security Vulnerability Scanner - UTM Firewall & WiFi Pentesting SecPoint® delivers the best most innovative Cyber Security Products