Virus Spam Bounce Ruleset (Backscatter Prevention)
Spammers are getting smarter and smarter, which is why they've begun sending a flood of spam messages that have trusted email addresses forged into them as the senders. Backscatter is caused by the people who do not reject mails in delivery.
It will instead accept the mail later on when sent as a bounce mail.

How to Prevent Backscatter
Attackers and spammers are always smart to find new ways to force deliver their spam without being blocked by anti spam systems.
When you run a mail server, you have a responsibility of not sending backscatter.

Use the SecPoint Protector Anti Spam UTM Appliance
SecPoint proudly presents the innovative SecPoint Protector Next Gen Firewall appliance you can use to combat errors like spam bounces and backscatter.
Protect your network with Protector so that it can defend you against backscattering spam with several tried-and-true techniques within its anti spam arsenal. Network safety is guaranteed whenever you use the Protector.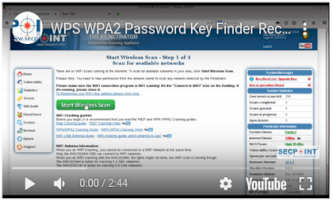 Best Cyber Security Vulnerability Scanner - UTM Firewall & WiFi Pentesting SecPoint® delivers the best most innovative Cyber Security Products