SecPoint Products / Free IT Security Tools /
Software change log history Google Hack DB
The Google Hack Database tool.
The SecPoint Google Hack DB tool allows you to find sensitive information about your site indexed in Google.
It is important to know that most things on your website that is crawlable will possible get index in Google.
This means anyone can find it and can even be found in many years in the future.
Many people might even leak sensitive information
Most are even doing it without being aware of it.
This can be several things such as password files, clear text files, database files, customer database profiles, database files, company secrets and many more things.
So with the Google Hack DB you can generate a list of key terms with your site and check in Google if you leak sensitive information.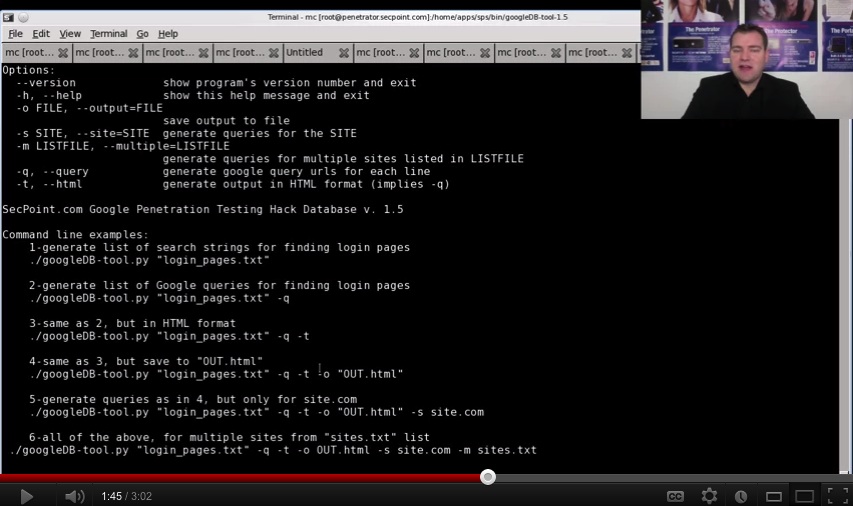 Version 1.5 - 22 December 2011
1.5 friendly output and examples, database update
1.3 added support for multiple sites generation (-m option), database update - 7824 records
Version 1.2 - 17 May 2011
1.2 html output.
Version 1.1 - 14 April 2011
1.1 google query generating option (-q)
Version 1.0 - 5 April 2011
First release 1.0
# ## 1.0 Initial release.
Download Google Hack Database tool
The Google Hack Database is already included in the Penetrator &
Best Cyber Security Vulnerability Scanner - UTM Firewall & WiFi Pentesting SecPoint® delivers the best most innovative Cyber Security Products

Compatible with