SecPoint's Emergency Response Plan to COVID-19
We're all in this together. And, we understand. The COVID-19 pandemic hasn't been easy on anyone.
That's why our goal here at SecPoint is to make it as easy as we can on our staff and customers. Part of our effort to do that is crafting an emergency response plan. We also felt it was part of our duty to share that plan with those who continue to do business with us.
Each one of our clients is important to us. You deserve to know that we're doing everything in our power to keep everyone safe.
We're not going to stop providing our customers with cybersecurity and cloud services simply because the rest of the world is slowing down. In fact, this is the time for us to help you, our clients, more than ever before.
Hackers around the world are seeing this as a global opportunity to infiltrate companies while their guard is down. And, we don't want to let that happen.
We're going to continue to protect our people. From threats both digital and biological.
With that being said, here is an in-depth look at the SecPoint emergency response plan. By the time you're done reading this, we hope you feel comfortable continuing to do business with us as we move forward. And, if you're not doing business with us yet, maybe we'll welcome you aboard.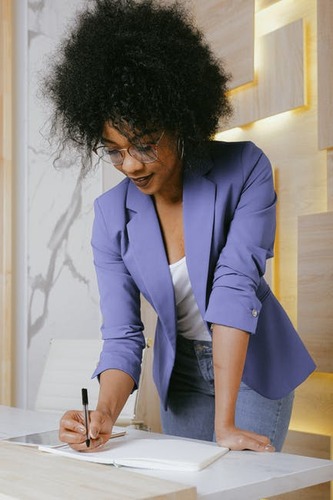 A Message To Our Employees
First, we want to thank you for your continued support. COVID-19 has very much changed your lives. And, we appreciate you sticking with us through that change.
Know that you're coming to a safe and sanitized workplace every single day. We are conducting sanitization practices in accordance with the CDC guidelines. This is the same across all SecPoint sites.
If you need to be on-site to complete your job for us, there is no need to worry. We're implementing strict social distancing standards for employees who need to conduct on-site work.
Our employees also have the option to work from home. Your safety is our primary concern. So, if working from your couch works better for you, we are more than happy to accommodate.
We've also taken other precautions like restricting travel and doing whatever we can to follow the specific guidelines of each of our office locations.
Your Job Stays Safe
At SecPoint, we're also committing to no COVID-related layoffs in any office locations. This policy will continue until further notice. Our employees are the lifeblood of our company. We'll do whatever we think is necessary to take care of them.
We know it can be tough to balance family and work obligations during times like these. Family members may need extra care in addition to normal family roles. All company supervisors have been instructed to
This also benefits our customers since they can continue to rely on SecPoint to keep their organizations safe. A smaller team makes it harder for us to serve our customers at the same level.
What You Can Do
We know our team here at SecPoint is all about pulling their weight. Most of our employees are probably wondering, "What can I do to help"?
Here are some tips you can implement to stop the transmission of the COVID virus.
Take A Break
If you're coming into one of our offices and start to feel symptoms it's probably best if you stay home. It's also a good idea to notify any team leads or project leads that you report to directly.
At the onset of symptoms, it's a good idea to go get tested, as well.
Keep To Yourself
If you are suffering from COVID symptoms, you should keep to yourself and discontinue contact with colleagues and other work associates. A good idea is to quarantine at home. But, while at home, distance yourself from friends and family as well.
This is so no one else becomes infected.
If you are asymptomatic or presymptomatic but have a positive test, you should also quarantine. This means that you're not showing any symptoms or haven't started to show any symptoms.
What To Do If You're Sick
In addition to quarantining and limiting your contact, the CDC has recommended steps you should follow. These steps vary whether you're showing symptoms or not but all-in-all they are a pretty good guide.
If you're sick with COVID-19, the CDC only wants you to leave your house to seek medical care. If your symptoms are mild, it shouldn't be much worse than working through a cold or flu. The only time you would need to leave for medical care is if symptoms worsened.
The CDC also gives sick individuals the same advice Mom used to give us at home: take care of yourself. Make sure to drink fluids and get adequate rest.
It's also important to keep your doctor or primary care physician (PCP) in the loop. Call your doctor before you seek any serious medical care. If you're wondering if you should seek emergency care, keep an eye out for any of the following emergency signs.
Trouble breathing
Persistent chest pain or pressure
Pale, gray, or blue-colored skin, lips, or nailbeds (depending on skin tone)
Inability to wake up or stay awake
New bouts of confusion
If you're at home with your family, as hard as it is, you need to stay in a separate room. And, you should also be using a separate bathroom. If you have to leave the house and are going to be around other people or animals, wear a mask to prevent transmission.
It's also wise to tell your friends and other close contacts that you have COVID. And, keep in mind, as soon as you start feeling the slightest bit abnormal it's a good idea to get tested.
Additional Measures We May Consider
We can never be too careful. Our company's overall health is not something that we want to put at risk. Therefore, there are some additional measures that we may consider implementing in the near future.
Daily Health Checks
Something that's worked for businesses around the globe, and the CDC, recommends is conducting employee health checks. These short screenings are conducted daily. And, they can be done virtually or in person.
While it is a change to the normal procedure, it's important to remember that these are routine procedures recommended by the CDC. They are not intrusive and are not meant to invade anyone's privacy.
On the way into the building, certain companies have had personnel stop and screen their employees for symptoms or take their temperature. Naturally, these screenings are done in accordance with state and local health guidelines. They will also abide by any occupational health services we have at that particular location.
It's important to note that these screenings and daily health checks are not meant to take the place of other recommended health measures. Masks and social distancing are still highly recommended and will continue to be implemented at all of our SecPoint facilities. Facilities managers will also keep an eye on standard work environment controls like proper sanitizing and ventilation procedures.
If you are undergoing a virtual health check, it would be recommended that you self-screen before traveling to the workplace. If this were to be implemented, we may consider using something like an electronic monitoring system. The system could alert us to the absence of a fever or other such COVID-19 symptoms before you came on-site.
Again, this is not to invade anyone's privacy. It's a precaution that's necessary to keep you, your family, and your colleagues safe.
Proper Screening Technique
If the screenings are to be done in person, they should be done in a way that maintains COVID-19 protocols like social distancing. Screening staff should look for the following clues.
Fever of 100.4 or above
Other Standard COVID-19 symptoms
If an employee is undergoing COVID-19 testing or evaluation
COVID-19 diagnosis in the past 10 days
Contact with a COVID-19 positive person in the past 14 days
While staff screens employees, we may have to implement the use of partitions or barriers. These would be glass or plastic windows to prevent our staff and screening staff from transmitting further infection.
The medical staff conducting screenings would have to get "up close and personal" with employees while conducting their testing. These plastic barriers would be worn by medical staff to protect them from respiratory droplets.
That would be any moisture expelled from a worker while breathing. The same moisture can be expelled during coughing or sneezing.
Screening staff will be sure to follow proper medical procedures before conducting your evaluation. They will wear a mask and wash their hands with soap for at least 20 seconds. This is to ensure the highest level of sanitation during a screening.
From there, the evaluation would begin with a visual checkup. A medical professional would "screen" to check for any visible symptoms. This could include flushed cheeks, sweating inappropriately for the current conditions, or difficulty completing ordinary tasks.
The Use of PPE
PPE is an acronym for Personal Protective Equipment. This would mean masks, plastic faceguards, etc. Protocol for using and having these types of equipment on hand would need to be put in place. And it's something that SecPoint might consider should the situation worsen.
Anyone screening employees in our facility will be properly trained on how to put on, remove, and dispose of their personal protective equipment. PPE also refers to gloves in addition to the equipment mentioned above.
Having soap and hand sanitizer on hand is an important part of this process. Locations should have hand sanitizer that is at least 60% alcohol nearby at all times when conducting employee screenings. Screeners should also be wearing a mask, gloves, protective eyewear, and a plastic face shield when necessary.
If a screener is performing any sort of screening on multiple individuals, even a temperature check, they should be using fresh PPE. The pair of gloves they are wearing should be changed with every new employee that sits down for screening.
In addition to gloves, thermometers need to be properly sanitized. Screening staff should be disinfecting thermometers after every employee gets screened. Even "non-contact" thermometers need to be cleaned properly between each use.
For any thermometer, "proper cleaning" means disinfecting the equipment to the manufacturers and facility guidelines.
A staff member may be allowed to use the same pair of gloves in rare cases. The only time this is permitted, according to the CDC, is when screening is done by using a non-contact thermometer. Essentially, any time screening is performed without staff coming in contact with the individual, it's permissible to not change gloves.
Plan For Exposure
Part of any good emergency response plan, especially in the case of COVID-19, is to plan for every eventuality. As a company, we're doing our best to predict the "danger zones" where employees are most likely to come in contact with other infected employees.
We are constantly conducting thorough hazard assessments and leveraging a variety of control measures to keep everyone safe. We've established a hierarchy of control measures that state what's to be used when and which are the most important.
We continue to do our homework on the proper equipment needed for each employee's duties. We are making sure to have that equipment available to all SecPoint employees free of charge, and we will provide training on how to use that equipment.
Wrapping Up Our Emergency Response Plan
COVID-19 has been strange for us all. Our goal with our emergency response plan is to strike a balance between safety and function. We want to keep everyone safe but we don't want to keep anyone from doing their job to the best of their abilities.
We also don't want to keep anyone from enjoying their time working here.
If you have any more questions about our COVID-19 emergency response plan, feel free to contact us. We look forward to hearing from you and don't worry. We're all going to get through this together.