Contact
Need Sales Help, Find a local Reseller, Distributor or Technical Support Help?
To get contacted please click here
To Sign up for the SecPoint Newsletter please click here
Please click our Live Chat, mail us or Call us:
USA Toll Free: +1-800-878-0639
EU Toll Free: +44-808-101-2272
Social Media Contacts:
Sales Support e-mail contact please click here
Technical Support e-mail contact please click here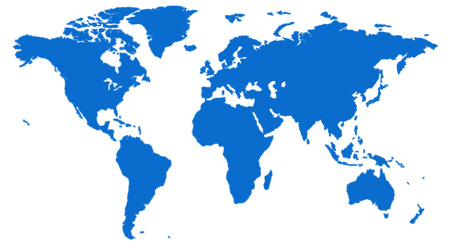 Please select your region:
To reduce the risk of spam please click here for partner contact information.
Europe - North America - Central America - South America - South Asia - Asia - Middle East - Australia - Africa
---
---
Sweden
Borgo Colle 6
33082 Azzano Decimo
(PN) Italy
Tel: +39-338-7847941
---
Ronkova ulica 4, SI-2380 Slovenj Gradec
Poslovno trgovski center KaTiCa Slovenia
Tel: +386 2 88 22 993
---
Turkey
1065. CAD. 1280.SOK.
No :5/17-18 Öveçler/Çankaya
Post code:06460
Ankara-TÜRKİYE
Tel: +90.312.4728787
---
Humberg Computertechnik
Eduard-David-Str. 11
67547 Worms
Germany

Tel.: +49 6241 85726-31
---
MTS Systemhaus GmbH
Ludwigstraße 5 B
D-38106 Braunschweig

Tel: +49 0531 - 25252-103
Fax: +49 0531 - 25252-499
---
Esat Berisha p.n. Qendra Tregtare Agro
Hermes 60000,
Gjilan Kosovë
Tel: 00381 (0)280 320 358
InfoTech Academy
11 Noemvri 76
1300, Kumanovo
Macedonia

Tel: 00389 (0)31 411 541
---
---
---
Tel: +381 11 398-33-69 Fax: +381 11 309-33-78
---
Croatia
---
Israel
POB 873, Ramat-Gan
Tel: +972-3-5744495
Fax: +972-3-6772951
---
---
China
Qingxiang Rd, Longhua,
518000, Shenzhen,
---
Japan
---
Unit 5, 2nd Floor, Bgn Majid Mohammad,
Spg 235-7,
Jalan Pasar Bahru, Kg Kiarong,
Bandar Seri Begawan BE1318,
Brunei Darussalam
Tel: +673-2455178, +673-2455278
---
THAILAND
Tel:+662-381-2013~19
Fax: +662-381-2319
Mingalar Taung Nyunt Tsp, Yangon,
Myanmar
Tel:+95 9 53860412, +95 9 256592012
---
---
---
Netmation Consulting
655 Wellington Road S., Unit #3, Suite #356
London, ON, N6C 4R4
Canada
---
---
Canada
Tel: +1.647.476.7680
Fax: +1.647.476.7681
---
---
Phone: +61 2 9844 5429
Fax: +61 2 9844 5445
---
El Dorado, Ciudad de Panama
Tel: +507 836 6082
Tel: 11 3023 1500
---
---
Av. Del Libertador 101
Vicente López, Buenos Aires,
Argentina, B1636
Tel: +54 11 5192 5590
---
Catamarca Sur 671
5400 / San Juan Argentina
Tel: +54 9 264 506-7542
---
Aquaruisstraat 92a Kwatta,
Tel: +597 757 8413
---
Venezuela
Tel: +507 836 6082
---
---
2 Pioneer Rd Osapa Lekki
Lagos NIGERIA
Tel:(+234) 1 4546589
---
South Africa
---
Sheraton Building
Misr Tameer Buildings
Area 5, Building no.10, Apt.2,
Cairo Egypt
---
Tunisia
---
Best Cyber Security Vulnerability Scanner - UTM Firewall & WiFi Pentesting SecPoint® delivers the best most innovative Cyber Security Products

Compatible with