About
Made in Denmark
Looking for Partner information?
If you want to learn more about how to sign up as a partner and be part of the success please click here.
Looking for Customer Testimonials?
To see SecPoint Customer References click here.
Are you from the Press?
Click to access our Press Center here. To see the Management Please click the SecPoint Management Team
5 Star awarded products
Click to view our reviews and awards
SecPoint Partners
SecPoint is channel dedicated and working high amount of partners all over the world.
We offer Lead protection and lead referral to the partners. Click to see list of partners here - Signup as a partner here.
At SecPoint our mission is to be Number #1 focus to deliver the best to the customer!
UTM Firewall Appliance with all the client necessities actualized.

The most comprehensive and easy to use Vulnerability Scanning Appliance.

We have close correspondence with the end customers, offshoots and wholesalers. This gives the favorable position to see decisively what is required by the end customer.

We have devoted backing and advancement groups that can help with quick firmware discharge and quick backing.

Along these lines the client can be guaranteed the quickest administration and innovation necessities.
SecPoint Videos
View our full Video Channel with a large amount of learning videos here.
SecPoint History
SecPoint has invented the Penetrator, the Protector UTM, Cloud Penetrator and the Portable Penetrator. Daily development across all products with new firmware updates released on a monthly basis.
SecPoint started in 1998 and is headquartered in Copenhagen, Denmark. SecPoint is developing cutting edge Cyber Security and delivering to customers across the globe.
Eliminating Complexity
SecPoint cyber security products helps to eliminate complexity. User friendly easy to setup and deploy Cyber Security products. 24 Hour live chat support all days of the weeks to help the customers get up and running as fast as possible.
SecPoint is a member of Dansk Industri (Danish Industry) and ITEK

SecPoint Teams







Salome Account Manager


Teona Account Manager


Merry Christmas & Happy Holidays from SecPoint


SecPoint Account Manager Luiza


SecPoint Account Manager Tina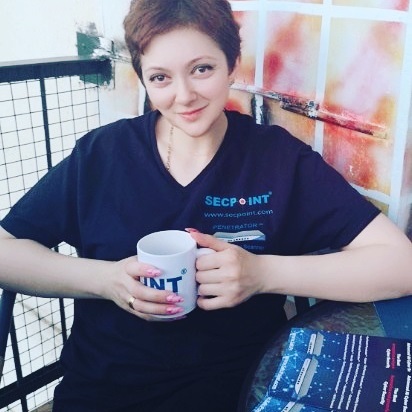 SecPoint Woman in Cyber Security start early

SecPoint Tech Support


SecPoint Presales Support




SecPoint Presales Support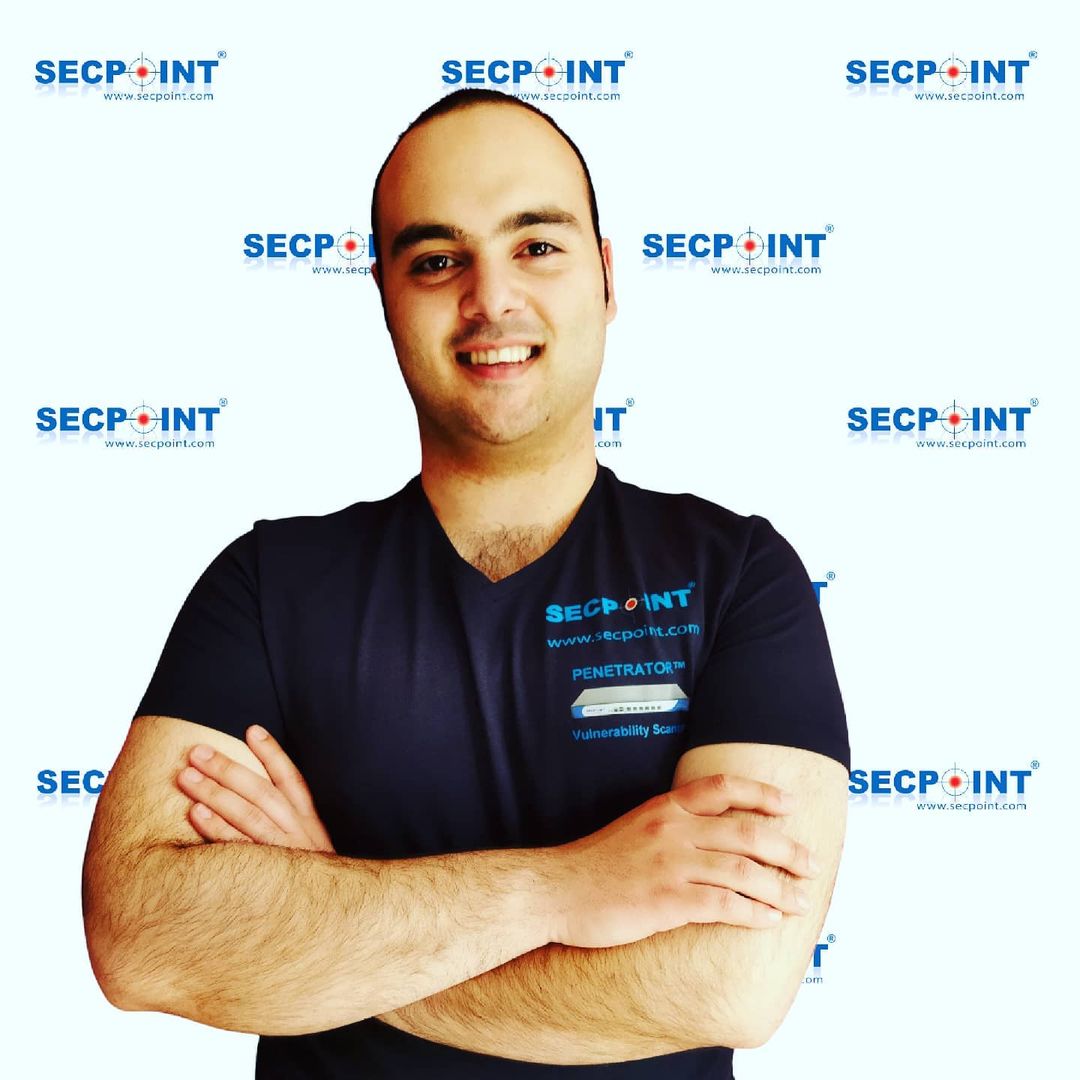 SecPoint Account Manager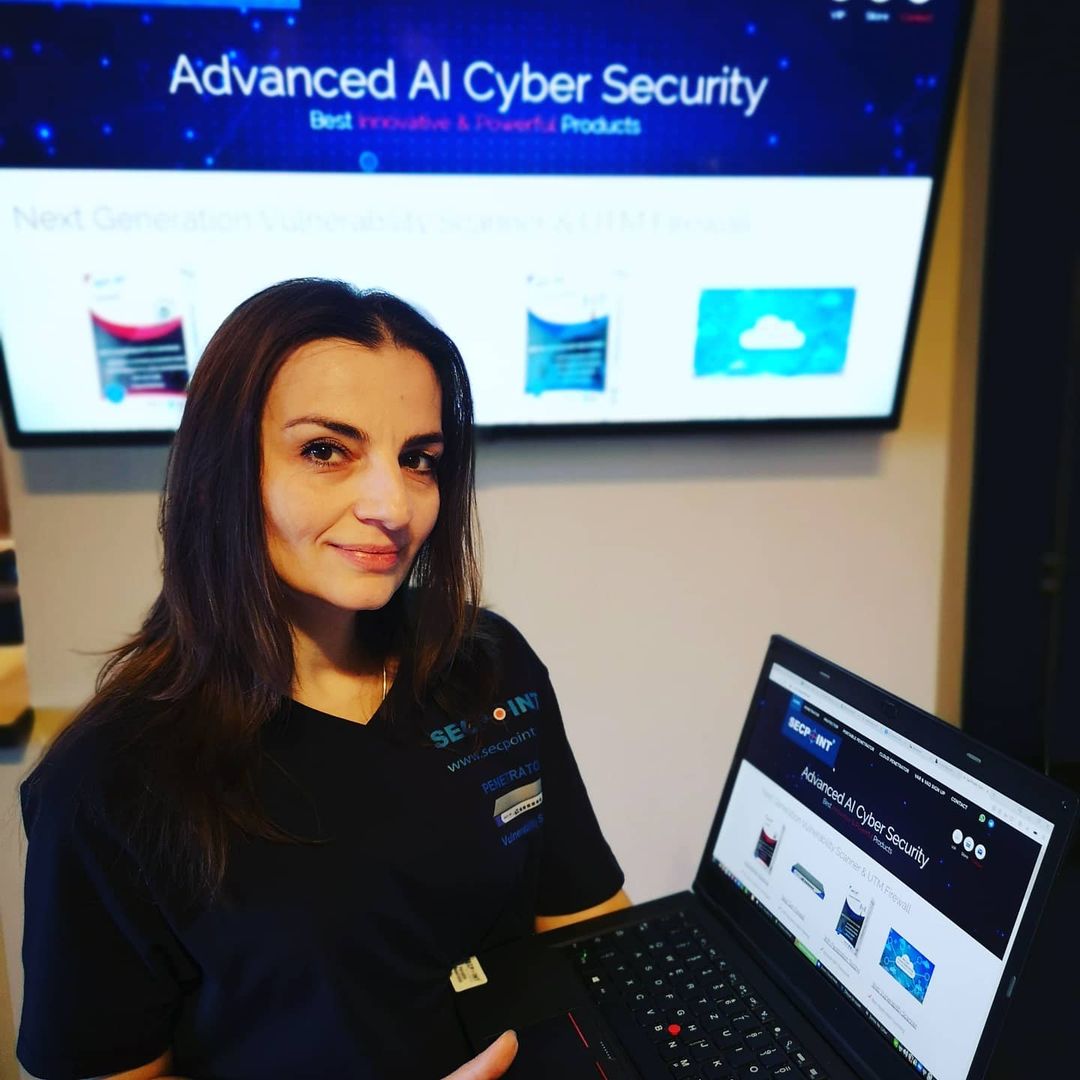 SecPoint Account Manager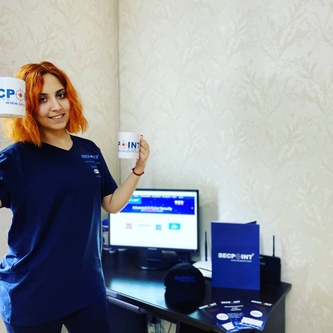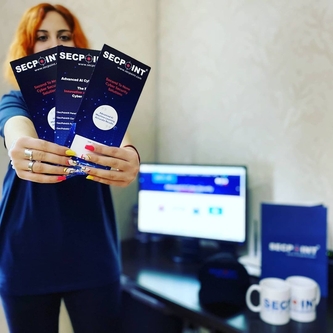 SecPoint Account Manager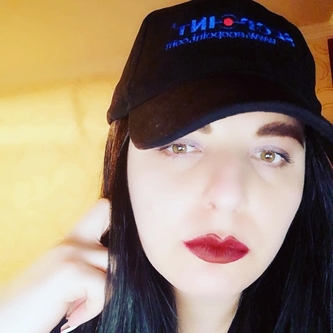 SecPoint Support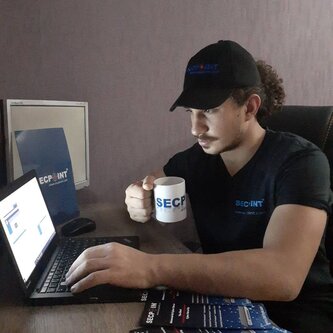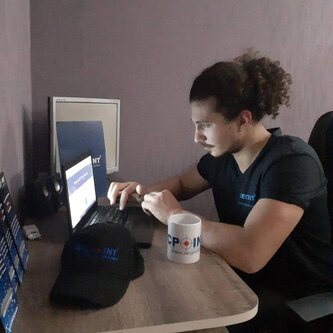 SecPoint Support


SecPoint Support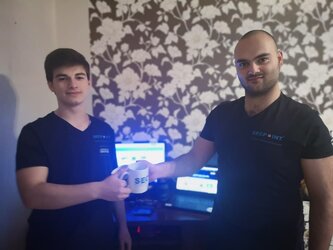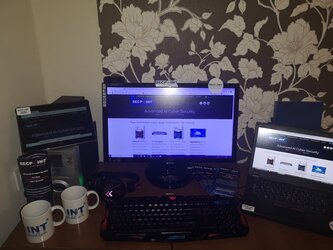 SecPoint Account Manager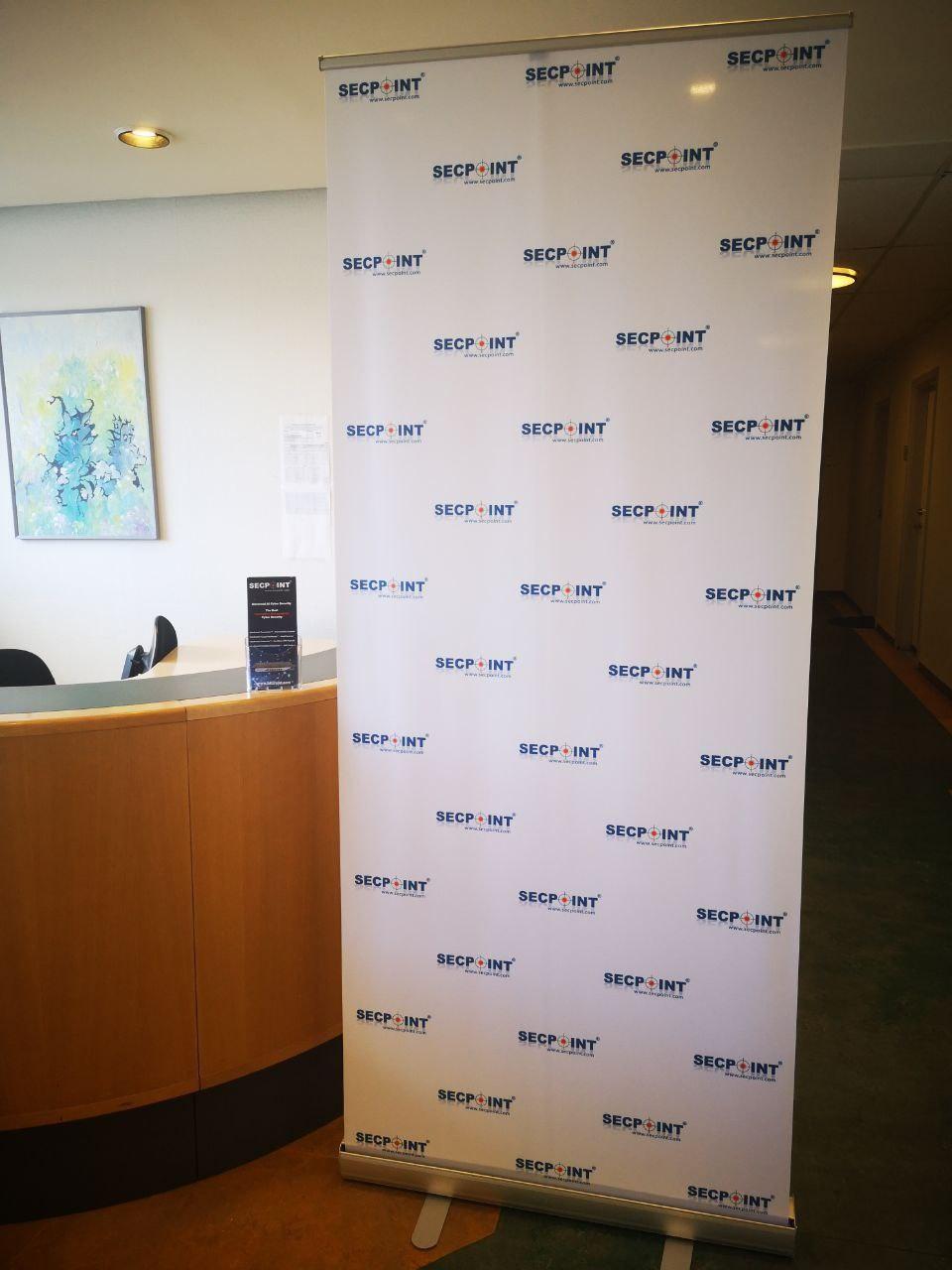 Looking for a Job?
SecPoint are always looking for the best and most skilled people with a desire to make a difference.
To apply for a job please click here SecPoint Jobs.
Security IT Security News Show
Removing Complexity
With SecPoint's 'No Hidden Cost Policy' customers get the convenience of obtaining the solution they need at no extra cost, whatsoever. Products come with many features but clients don't need to pay separately for them. The concept is simple. Other companies always hide prices. They show businesses their lowest price, which ends up being the price for the appliance but with negligible features. With SecPoint, customers get every feature without any extra cost and no extra security modules as they already include everything within the product a customer purchases in the first place.
Development
SecPoint puts a lot of time and effort in continuous development and provides regular upgrades with solutions to the latest threats. It regularly launches firmware updates with new features and tools which is very important to ensure continuous protection, without any additional charges. It also keeps up with customers' requested features and implements them as fast as possible. Check out their change logs for examples of their development speed:
The Penetrator and Portable Penetrator now comes with over 200 new Improvement/Features and the Protector UTM now comes with over 150 new Improvement/Features.
Support
SecPoint provides 'Live Chat Support' so if customers have any questions or issues about a unit, they can reach its experts from https://www.secpoint.com and receive immediate assistance from Technical Support Representatives. They are there to help 24/7 at zero additional cost, and can additionally provide remote help via TeamViewer and solve issues in Real-Time. Almost no other IT security company offers this service. Feedback about the help service can be seen with 5 star rating.
Ease of Use
SecPoint products are highly customizable and offer unmatched ease of use and it comes to added advantages such as free Firmware updates, free Live Chat Support (seven days a week) which ensures minimum effort from the customer's side and offers unmatched customization and ease of use.
Offices
SecPoint has offices in Denmark, Netherlands, Greece and hundreds of Resellers and Authorized Distributors around the globe. It provides a dedicated company account manager to all partners so they receive personalized assistance regarding any doubts or questions, as well as training and sales material to ensure best returns for them. There is also an interactive web shop exclusively for partners, which allows the creation of free demo units for customers to evaluate, for free. Partners are also free to set their own prices.
Awards
SecPoint has received dozens of awards for its various IT security products from reputed institutions around the globe, including from Secus, SC Magazine, Hakin9 magazine, Network Security, InfoSecurity Test, DTL, PC World, ProtectStar and many more.

Europe's driving IT-security organization SecPoint conveys particular UTM, powerlessness administration arrangements with Gray Listing, Web Filter and Content Filter.

Administrations incorporate Intrusion Prevention, IT Security Penetration Testing and Wi-Fi Security reviewing to organizations around the world.
Operating across the world since 1998 with European HQ in Copenhagen, DK, SecPoint delivers the best high-end security products.
ARE YOU READY FOR THE NEXT STEP?
With new spam, virus, spyware and several thousand new security vulnerabilities discovered every month it is no longer enough with a Firewall and Anti-Virus software.

Reading SPAM emails takes valuable time and cost money if you do not protect your users from receiving SPAM.

Users easily get infected with spyware that has the goal to steal sensitive information such as bank information.

Many users do not know the difference between business and pleasure so they use your infrastructure to communicate with their friends via MSN, Yahoo, Google, E-Mail, Skype, VoIP during work hours. Some users are even playing online games or downloading illegal copyrighted content on the network. It is time to take back the control of your network!
SecPoint has developed security solutions, each ahead of its competitors in their markets. Its preliminary focus is to offer top-notch, valuable and innovative IT Security solutions to business enterprises with maximum ease.
Both the Protector and Protector LIGHT now come with more Features, Ease of Use and Flexibility.
No wonder SecPoint's Customer Base had a 180% increase year after year.
SecPoint is an IT Security company that specializes in UTM Firewall Technology, Vulnerability Scanning and Wifi Security since 1998.
We have developed the Penetrator vulnerability scanner to address security vulnerabilities across a network. And easily scan for new vulnerabilities and automatically alerts about new vulnerabilities. It has a user friendly interface that can be operated by technical and non technical personnel.
SecPoint is a Danish IT security company which has developed security solutions, each ahead of it's competitors in their markets:

The Protector has features such as High Speed Firewall and UTM capability. Best Anti Spam, Multi Engine Anti-Virus, Web Filter, HIgh Speed IPS multi core Engine.

The Penetrator has features such as Vulnerability Management, Security Assessment, Penetration Testing, Audit any OS, Distributed Audit, Launch Real Exploits, Launch Real DoS Attacks, Reports Branding and comes in Portable and fully standalone appliance versions.
The Portable Penetrator has features such as Wireless WiFi security auditing of open networks, WEP, WPA and WPA2 Protected networks. Further more it also incorporates the other features of the Penetrator such as Vulnerability Management, Security Assessment, Penetration Testing, Audit any OS, Distributed Audit, Launch Real Exploits, Launch Real DoS Attacks.

We work with the sales-channel and have a very strong and global network of dedicated distributors and resellers. SecPoint provides training sessions for both sales and technical staff, to ensure them to be able to sell and implement the SecPoint solutions to their customers and provide the best support available. More Certainty for the Future
From the very start, SecPoint products are designed for a product life of many years.
They are equipped with hardware dimensions for the future.

SecPoint provides database updates multiple times daily and firmware updates monthly to ensure the latest features. SecPoint development focuses on performance, security and management. SecPoint's extensive security modules offer real benefits to network administrators for protecting and controlling their network. Our practice ensures an unparalleled protection of your investment.