Portable
Penetrator Reviews & Awards
We are very proud to have the following reviews and awards:
You can click the links below to see the reviews and awards.
You can also follow on our news stream for latest information.
WiFi password Recovery - Vulnerability Management
May 2011 Secus Magazine review

February 2011

December 2010
Portable Penetrator TechVatch Review

Portable Penetrator TechWatch Review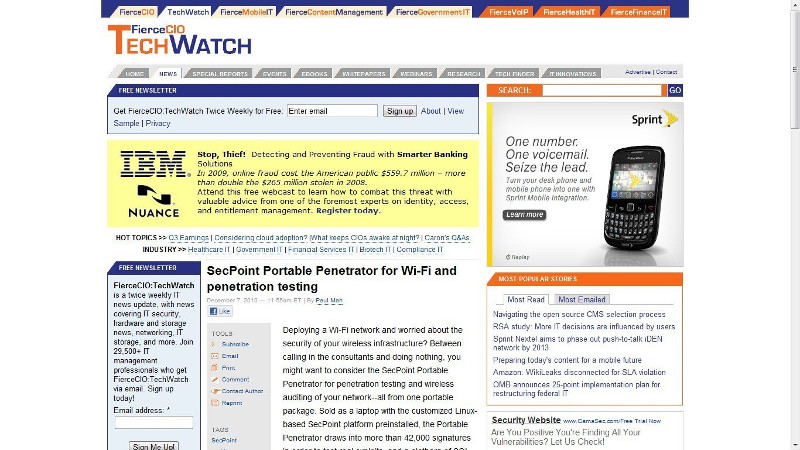 ---
October 2010
Magazine Security Manager review of Portable Penetrator Wifi Audit October 2010
---

ΣΕΠΤΕΜΒΡΙΟΣ-ΟΚΤΩΒΡΙΟΣ 2010 - ΤΕΥΧΟΣ 17

SEPTEMBER-OCTOBER 2010 - ISSUE 17

«Ηθικό» hacking

Ο φαινομενικά αντιφατικός όρος «ηθικό» hacking επινοήθηκε για να περιγράψει τη χρήση μεθόδων και εργαλείων των hackers, με σκοπό τη γνώση των ελλείψεων ενός συστήματος IT και την επακόλουθη θωράκισή του. Ο πυρήνας της φιλοσοφίας του «ηθικού» hacking μεταφέρεται αυτούσια και σε έννοιες όπως το penetration testing και το vulnerability testing, που δικαίως θεωρούνται και ταυτόσημες.

The seemingly contradictory term "moral» hacking was coined to describe the use of methods and tools of hackers, to the knowledge of an IT system failures and subsequent imperviousness. The core philosophy of "moral» hacking transported individually and on concepts such as penetration testing and vulnerability testing, rightly considered identical.

Ένας από τους πιο έμπειρους και καταρτισμένους γνώστες της παραπάνω ορολογίας είναι η εταιρεία SecPoint®, η οποία συνδυάζοντας την τεχνογνωσία και την επιστημονική επάρκεια, έχει συγκεντρώσει τους μηχανισμούς του τρόπου δράσης των hackers σε μία συσκευή, το Portable Penetrator.

One of the most experienced and qualified experts of the above terminology is the company SecPoint ®, which combines the expertise and scientific competence, have received their mechanisms of action of hackers in one device, the Portable Penetrator

...περισσότερα στο IT Security Professional No 17 / Αυγούστου - Οκτωβρίου 2010

---
April 2010
HAKIN9 – Hard Core IT Security Magazine – Number 2/2010 (44) March/April 2010
IT security Magazine Portable Penetrator PP3000 Hakin9 Magazine Test & Review.
To read the full review please click.
To read the review please click Hakin9 PP3000 English Hands on Review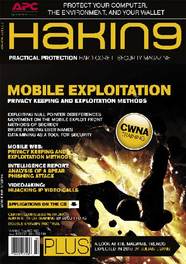 HAKIN9 – Professional IT Sec Pen Testing Magazine – Ausgabe 2/2010 (44) März/April 2010.
---
---

---

The Portable Penetrator wins PCWorldInnovation Award.
SecPoint Portable Penetrator Wins PC World Innovation Award (PDF)
Suggested Content