Download Portable Penetrator 30%-50% faster WPA Cracking
The new Penetrator & Portable Penetrator firmware version 32.5 bring many new features and improvements:
30-50% faster WPA cracking
New scan dashboard that allows to easily filter out offline nodes.
Search IP addresses.
See found vulnerabilities without
having to create the PDF reports.
View found vulnerabilities while the scan is still going on
Major improvements for Scan Dashboard

New techniques for WPS Recovery.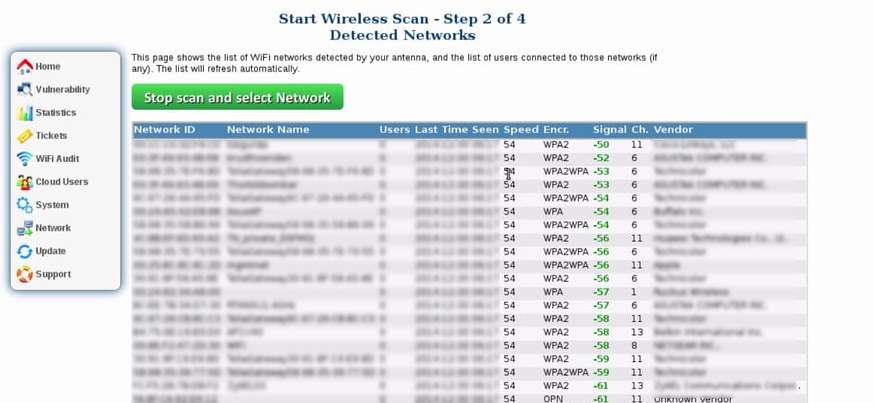 More updates includes:
Latest Firefox 45.x
Inline display of vulnerabilities listing.
Filter out offline nodes easily.
New easy sorting functionality.
Customize how many scans to show on the front page.
You can easily force scan IP addresses that appear offline.
New % calculation system to easier predict finish scan.
New Improved PDF reporting system.
You can now get reports when a scan was interrupted.
More management for word lists.
See which wordlists you have already used when cracking WPA/WPA2
You can easily upgrade to the new version by following the New firmware notification in the interface.
or simple click the Firmware menu to upgrade.