SecPoint Products / Portable Penetrator / Portable Penetrator FAQ Part4 /
WiFi Unlocker Internet
Wi-Fi is a synonym for WLAN. Simply explained, WiFi or Wi-Fi is a local area wireless technology through which electronic devices can exchange data or access internet via radios waves ranging between 2.4 GHz UHF and 5 GHz SHF.
The network is called Wireless Local Area Network (WLAN).
WiFi lets your device connect/communicate with other devices present within the same network.
Only those WLAN products that are based upon the Institute of Electrical and Electronics Engineers' (IEEE) 802.11 standards can utilize the wireless accessibility.
Which Devices can access WiFi Networks?
WiFi allows electronic devices such as PC, Laptops, Smartphones, Notebooks and Tablets, etc., to locate and connect to the Internet without any hassle of attaching wires.
Additionally, digital cameras, video-game consoles and various digital audio players also offer the facility of wireless connectivity.
What are WiFi Unlocker Internet Programs/Applications?
WiFi Unlocker Internet
programs are basically tools developed for cracking the security code of any WLAN network.
Wireless network unlocking software Windows 10 are available for all sorts of electronic devices that are WiFi enabled.
Since WiFi networks are readily available at almost every locality nowadays therefore, logging on to the internet becomes really flexible and convenient.
In this regard the role played by Password Unlocker Software is highly influential as the process of hacking a wireless network has become simplistic and user-friendly.
Why Unlock WiFi Security
WiFi connections are comparatively less reliable than wired ones simply because the intruder/hacker doesn't need physical connectivity to log-on.
This feature is helpful if you have forgotten your password since you only need to follow a few steps and the password will be retrieved.
Another aspect is that you can always connect to the internet wherever you are and whenever you want especially in emergency situations.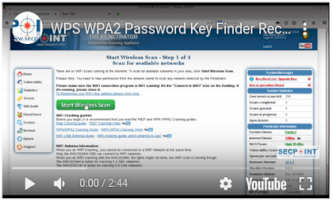 Hacking WiFi Security is not Stealing
Although many consider it as stealing or breaching but conversely, hacking an area's Wi-Fi security is much similar to extending the Internet's core ideology of sharing.
Internet technology's entire theme and theology was developed around the ideas like sharing is caring and the more you share the better you adhere.
Sharing is the sole idea the whole prodigy of Internet has been built upon and this is why hacking the security code of a Wi-Fi network is certainly not an immoral act.
Best Wi-Fi Unlocker Internet Software
WiFi Unlocker 2.01.1.2 is probably the best Wi-Fi Unlocker internet based application available nowadays.
It is the latest software to be released on the Internet and is completely free to download network-utility.
You can utilize this software for auditing the security and/or for recovering passwords of wireless networks.
WiFi Unlocker is an Open Source application which supports Thomson and DLink routers along with Sky V1 router, and Eircom, Wlan, Jazztel and Ono support.
It also features Infostrada WiFi support.
You can easily access locked networks after installing this simple application.
The interface is very straightforward, clean and interactive as evident from the image below.
With help of its user-friendly features you can instantly connect to any of the WiFi networks available within your locality.
WiFi Unlocker performs its task by searching for all the available wireless networks.
If the number of networks is higher the searching process will be longer. As soon as a network gets recognized, you can initiate the management procedure.
For instance, you can change the password after retrieving it so that you are able to enjoy uninterrupted connectivity.
The additional benefit is that this application is compatible with a wide range of internet devices.