Protector Network Security UTM Firewall VPN Awards
We are very proud to have won the following awards and reviews for Firewall UTM VPN Appliance Protector.
The Protector UTM Firewall comes fully loaded with Anti Spam - Web Filtering - Anti Virus - Firewall.
Click below to find all the different reviews and awards for Protector VPN Appliance.
Protector 5 Star awarded in 2014-2015 as the best complete Firewall
Security UTM with Vulnerability Scanning capability
Get your risk free demo evaluation virtual software today.
The Protector UTM Firewall is available as a powerful 1U Rack mountable appliance with high speed Network interfaces up to 40 Gbps.
Best UTM Firewall with full Virtualization support
The virtual appliance for VMware ESXi and Microsoft Hyper-V allows for easy speed tuning by adding more interfaces and CPU cores for maximum performance,
Being the #1 solution with large amount of new firmware updates always keeping the product up to date and ahead of the competition.
Contact us today for an evaluation version and be able to evaluate the Protector UTM Firewall yourself.
All in One Firewall UTM Appliance with easy deployment
Sign up to a Webex Webinar session to get a detailed presentation of all the Protector UTM Firewall features.
It is also possible to obtain a Protector UTM Firewall for testing purposes.
Contact to get more information.
Easily Protector UTM VPN available as a hardware or virtual appliance

SecPoint Protector Info Security Award
---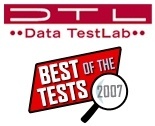 SecPoint Protector Datanews Award
---
The SecPoint Protector scores 8.5 test score where the closest competitors score maximum 8.0.
SecPoint Protector NetWorld Award